Credentials:
In addition to serving as an ID Coach for the Gateway Church Stewardship Ministry for four plus years, I was ordained for ministry by Pastor Benny Hinn. I have an Associate of Arts Degree in Practical Biblical Theology from Calvary Cathedral International Bible School, Pastor Bob Nichols. I also have  a Bachelor of Science Degree in Organizational Leadership from National American University (NAU); a Master of Science Degree in both Psychology and Leadership from Grand Canyon University (GCU); and I am a Graduate-level Certified Coach. 
"Study to show yourself approved unto God, a workman that need not to be ashamed, rightly dividing the word of truth" 2 Timothy 2:15.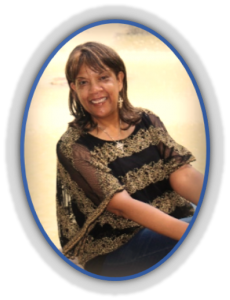 My personal passion for a long time has been to help believers like myself, know and move into the purposes that God created us to do. My journey has included a great deal of structured learning, as well as struggling with my own purpose, which has helped me understand the plight of so many others. Make no mistake about it, without certain experiences, you will not be able to understand how to help some others.  
If you are interested in knowing more about me personally, I invite you to visit my personal website found at Diana D. Williams.com.  There you can learn about my top three GALLUP strengths, and more about my personal life. 
Diana