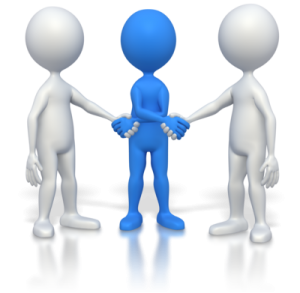 "Can Two Walk Together, Except they be agreed?" Amos 3:3 
Agreement is a powerful concept that says it is impossible for two people to genuinely unite unless they have agreed about some important beliefs.
What we often fail to understand about agreement, is that it works both ways; i.e., not only will you be unable to unite with those you do not agree with, but you will also be unable to break the bonds of those with whom you do agree.
Your agreement — right or wrong — binds you to those who share those beliefs.
If you discover at some point that you have been closely associated with wrong people, rest assure you have points of agreement with them.
To break those bonds, you will have to discover where those beliefs are that are keeping you connected to wrong people. You must then submit those wrong beliefs to the Holy Spirit, and allow him to correct you.
This is one of the primary reasons that prideful people cannot overcome; they refuse to admit they have wrong beliefs.  Wrong beliefs, depending on what those beliefs are, can absolutely lead to a destructive life "Pride goeth before destruction,and an haughty spirit before a fall" Proverbs 16:18.
One last thing. If you are encircled by people who share those wrong beliefs, the binding power of those wrong beliefs will be stronger because a three-fold cord is not easily broken "…and a threefold cord is not quickly broken" Eccl. 4:12b).
The key is humility; being willing to be corrected.
I am DianaForHim