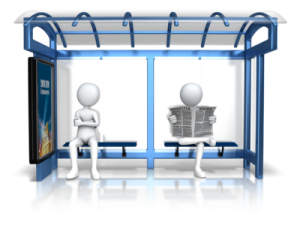 What would you like to do today, is the question I would ask the Holy Spirit as a young Christian working in downtown Chicago (also called 'the Loop), I developed the habit of asking the Holy Spirit who He wanted to bless today.  It was exciting and so much fun to participate in his adventures as He brought people my way.
I'll never forget this one day when I was sitting in an Amtrak train station waiting for my train, and He brought an older woman who sat her down beside me.  Of course, we began to talk. As I shared my faith with her, before she left to catch her train, she asked me if I would call her brother who was in a hospital, and share the gospel with him.  He was not doing well, and she was concerned about his salvation; as was I now.
I immediately told her, of course! I would call him that night once I got home. She gave me his information, left to get on her train, and I never saw the lady again.
When I got home, I thought to myself, wait a minute, Diana. Are you really going to call a total stranger on the phone.  Isn't it funny how quickly our courage can melt into doubt? I mean, what would I say to this total stranger? But, since I had committed to the lady, and more importantly to the Holy Spirit, I would call and I did.
Yes, it was a strange feeling, but I called.  He answered, and I explained to him that I had met his sister in a train station, and she had asked me to call.  I was surprised at how willing he was to talk and listen, and thrilled as the opportunity opened for me to lead him to Christ.  It was amazing!  And all because I chose to step out in faith.
I never met or talked to the man again, nor did I ever see his sister again.  But I have often reflected on the adventures of being used by God when we make ourselves available to him.
I am DianaForHim